Background
Banyan is dedicated to improving the quality of life in our communities by providing support and leadership through a range of services to at-risk children and their families.
Governance
Over the past 30 years, the organization has developed programs and services that support the children of this community by advocating with all levels of government and with community funders to provide much needed service for children experiencing behavioural challenges at home, in school and/or in the community. Our services have included both short and long-term initiatives such as preschool education centres, recreation centres, summer camps, services to address specific crisis in city neighbourhoods, and early intervention and prevention programs.
Philosophy of Care
Our philosophy of care is grounded in advocacy for those without a voice, respect for individuals, groups and the community, inclusiveness, responsiveness, accountability at all levels and transparency.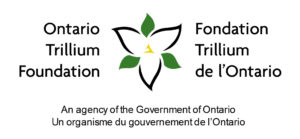 The Ontario Trillium Foundation's 3 years grow grant of $118,200 supports an intervention and preventions initiative for youth age 12-14 years. Working with the youth and their family, the goal of the program titled Self-Understanding and Regulation of Emotions (SURE) is to help develop pro-social behaviours and strategies to effectively express emotions.
An agency of the Government of Ontario, the Ontario Trillium Foundation (OTF) is one of Canada's largest granting foundations. With a budget of over $136 million, OTF awards grants to some 1,000 projects every year to build healthy and vibrant Ontario communities.